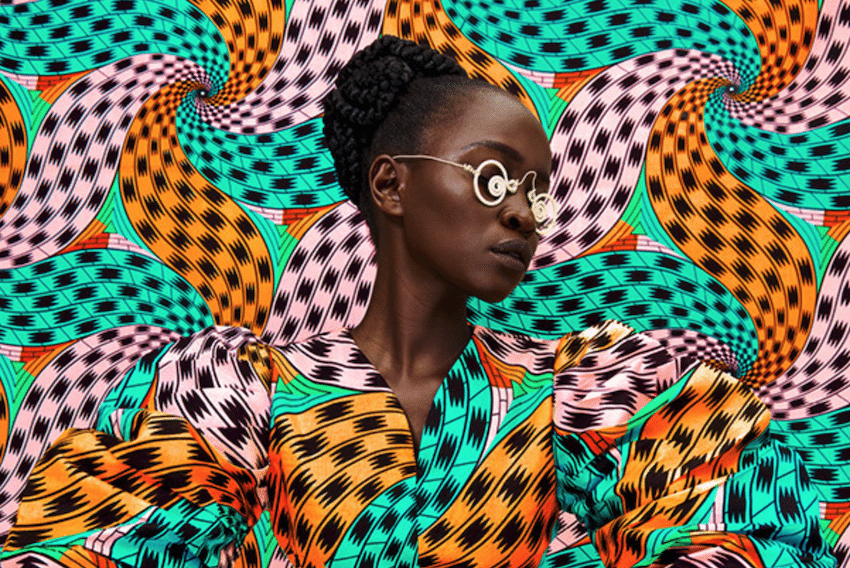 Is Africa the future world leader in fashion?
The UNESCO has just unveiled a report dedicated to the fashion industry in Africa. It shows that the continent has everything it takes to become a world leader in the sector, provided that industry players and the fashion ecosystem receive greater support from public decision-makers.
During Lagos Fashion Week, Audrey Azoulay, Director-General of UNESCO, presented the report drawn up by Circular Economy specialist Elise Sormani and her team: "Fashion is taking off in Africa, and this report shows that it can develop even further. To achieve this, designers, professionals and all production and distribution infrastructures need to receive greater support from public decision-makers. The potential is enormous, not only in economic terms, but also for the integration of young people, the empowerment of women and the continent's cultural influence around the world."
Entitled "The Fashion Sector in Africa: Trends, Challenges and Opportunities for Growth", this analysis shows that the continent holds all the cards for a brighter future. Indeed, the continent is a major producer of raw materials (37 out of 54 countries produce cotton). It exports $15.5 billion of textiles a year and imports $23.1 billion.
Today, "made in Africa" is the pride of its population, particularly among young people – the under-25s account for 50 percent of the continent's population – and in a booming middle class – already over 35 percent of the population – opening up new consumer markets. Africa is also experiencing rapid growth in the digital sector, facilitating intra-African trade and the emergence of young talent.
"Across the continent, people are increasingly looking to 'made in Africa' as a source of pride and identity. But to meet this growing demand, the entire production chain needs to be strengthened. This UNESCO report is useful in that it maps out the path to achieve this, and will accelerate the awareness of public decision-makers", said Omoyemi Akerele, Director of Lagos Fashion Week.
Every year, Africa organizes 32 Fashion Weeks, in the fields of haute couture, crafts and clothing. A 42 per cent increase in demand for African haute couture is expected over the next ten years.
UNESCO supports creative industries in Africa
In its report, UNESCO highlights 4 challenges facing governments and decision-makers in realizing the potential of the fashion sector in Africa: strengthening legal protection for designers and professionals, investing in small and medium-sized enterprises, setting exemplary environmental standards, and improving the transmission of know-how and training.
The Organization's commitment to the development of a dynamic creative economy in Africa is aligned with the principles set out in the UNESCO Convention on the Protection and Promotion of the Diversity of Cultural Expressions.
Photo: Thandiwe Muriu/Institute